Disclaimer: It is one long post. And I mean, long!
I haven't written a single post this year. Hey, it is not me. Let's just blame it on Corona like everything else these days.
2020 was to be a great year, personally. When I woke up on January 1st smiling, little did I know that 3000 km away, a micro organism was just about to shake the world and change it for all or most of mankind. Although it was around in 2019, the Covid-19 gained momentum in February 2020. News of the virus spread like wild fire and soon it was knocking on India's door too. By mid march, 196 countries were affected. India had reported around 600+ cases by March 26th and 11 deaths while the global numbers were a whooping 6,00,000+ with 20000 deaths.
To contain a community spread and the virus altogether, the Prime Minister mandated a 21 lockdown and thus began this Corona Chronicle. My girl Ms A, penned down a gist of what ensued in the days that we were all locked down in her article. This post is dedicated to the days that we were coronaded!
Days 1 to 7
We got up whenever we wanted. Worked. Played. Ate. Slept. No problemo! Thank god.
Days 8 to 14
This doesn't feel right. Lets make full use of this time. We I got up at 5 30 am. Looked at the alarm and went off to sleep till 6.30am. The plan was to wake up, walk and all that jazz. Zilch. So, wake up, eat, work, scream at kids, eat, work, walk, eat, Netflix and sleep.
Days 14 to 50
When is this going to end? Are we going to be stuck like this the whole year? Was the year written by Stephen King? What if Corona is Thanos's micro army? I don't have time to do anything other than work! Wake up. Check emails. Eat. Get the kids activities ready. Work. Work. Work.  Pee. WOrk. Work. Eat. Sleep during Netflix binging.
Days 50 and beyond
Ok, that's it! This is the new normal. Might as well turn around and get used to it. Wakes up early. Cycles. Drinks green tea. Reads Paper. Eats. Works. Wake the kids up. Works. Eats. Puts the kids down for nap. Works. Works. Works. Eats. Netflix. Sleeps.
Hope is what keeps us all alive.There comes a point when it all becomes too much. When we get too tired to do anything anymore. That is when the real work begins. To find hope when there seems to be none.
Quite honestly, we were all happy to spend time together. From those zillion forwards that were going around, one particularly I liked. It was about wishes coming true. After a long time, the father was spending time teaching the kids games and skills. Kids were happy to have both the parents around for a change and showering with all that they wanted. Come on, this was one god given chance to live the guilt free life and indulge the kids in whatever sane things they wanted. We weren't going to let go of this once in a lifetime chance. So, suddenly the house had hula hoops of different sizes, puzzles, carrom board, books and blocks! Every day was a different experience. I think I was very concsious because I knew the 2 monkeys were constantly observing us and I was pressurised more than ever to be at my best behaviour constantly. It was after all only for two or three weeks, after which the world would go back the way it used to be. Or so we thought. Silly!
For an entire month the husband was working from home. Thank god! The weeknights did not tire him like it usually does, so, we got to do a lot of talking and planning. Whether or not the money was there in the future to act out those plans, we had the plans yeah! We made a list of the places we want to go to; the things we wanted to do together; the risks we wanted to take; the movies we wanted to watch; the way we want to retire and a lot many other things that we always postponed to think about another day. Yes, we finally had the time and no excuses. However, what I will never forget are the days I got with my girls, Ami and Cookie. The days I'd wake them up; the days I'd watch them sleep in; the times I'd cuddle and sleep in with them; the days they'd run to me and smother me with chocolate kisses; the days I'd cook them their favourite meal and feed them; the days we fall asleep in the noon just talking; the times we baked and cooked together; the nights we'd just binge watch some cartoon or movie and sleep off on the couch and so much more. We taught Ami to ride the cycle while she showed us how exemplary and elegant her acrobatic moves were. Cookie was talking a lot more and I couldnt be happier! The husband learnt to cook more than tea and noodles and he even managed to cook up an entire meal to prove his father in law wrong! Yes, it was a good time and it was exactly how I have always pictured my home to be. 
Apparently, the lockdown for 2 weeks was a teaser. Just when we think we have it all figured out, the universe throws us a curveball. So, we have to improvise. Whenever there is a crisis that I go through, I have learnt that it is best to take it slow and look at it as one bad day. The hashtag that has kept me going the whole time was #OneDayAtATime and it has been working well. When you look at 21 days or 40 at a stretch it can be overwhelming. You could choose to be afraid of it, to stand there trembling, not moving, assuming the worst that can happen or you could step forward slowly and assume it will be brilliant. So, I took it one day at a time. I plan out what I need to accomplish when I wake up and plan the kid's day too accordingly. It became a routine as the days passed and it was fun. Yes, there were mad days too. Yes, there were times I got frustrated because of the workload, but in the end I think we will all make it through in one piece. However, honestly I was terrified. How was I suppposed to keep the kids occupied wihen I had work to do? How would they react to this lockdown? What would their little minds remmeber about this period when they grow up? I think, with all these activities and things we kept doing with the girls, for the girls, the point I was trying to make to them was that hardships are bound to happen at some point or points in life. When they do, I want them to know that home is one place they can come back to and take it slow without a care in the world.There were quite a few lessons we learnt along the way and I am sure it will all make sense one day.
So many things changed in the world. Some good and some bad. I dont want to remember this time as a bad thing, although it was for a lot many people around the world. Maybe Ill write a post on that later. For a few days at least we woke up listening to birds chirping. There were horses and donkeys and monkeys on the street.Stars were more visible and we even saw a space ship!For us, the kids got new friends. Old friends reunited and chatted about cooking and parenting all day long. Ami now tells me which song she wants me to sing to her at night or when we are having that rendezvous on the balcony. Cookie speaks a lot of 3 word sentences. Tango listens to the girl's commands. Dad binges on Netflix and Amazon Prime late into the night with us. We no longer cared about whether it was a weekday or weekend. I think somewhere during this period, we learnt to live the moment. We learnt that there is no point trying to fight the time we are now in. It is best to take it one day at a time.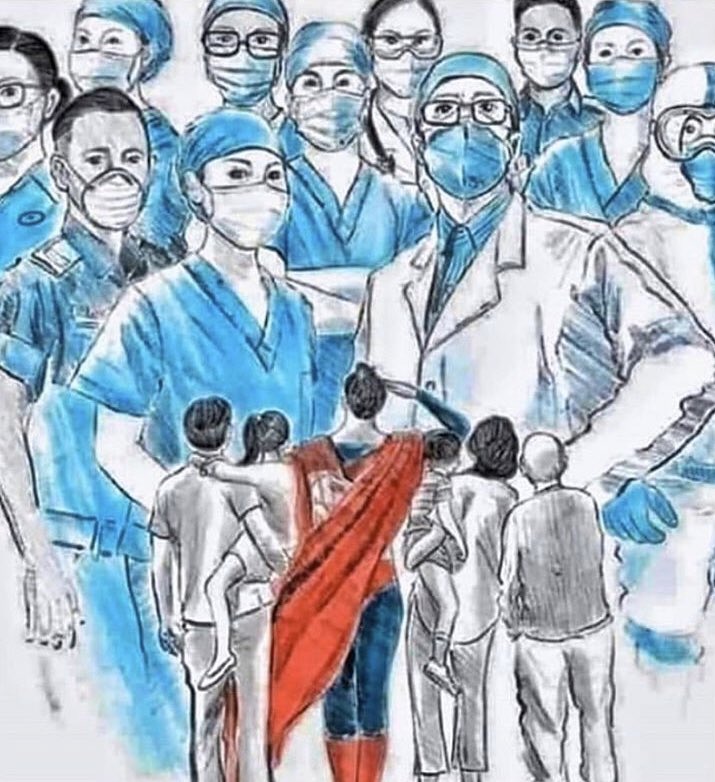 I do know that there were millions who suffered and some lost loved ones. I am sorry and I can only fathom what they must be going through. Banging plates and lighting lamps wont bring them back. The future changes quickly unexpectedly and completely and most often we are left wondering what to do next. We find happiness in unexpected places. We find ourselves back to the things that matter the most. The universe is funny that way.  In all these days, the front liners; the health care professionals; the police; the social workers and those noble volunteers who gave it everything and risked everything to ensure that the world gets through this pandemic a little less scathed. A lot of people have lost good friends. Family. All good people. Some died because they put their life at risk while trying to save someone. They will all be remembered as heroes. We will neither forget those who served out of the spotlight, to whom we owe our highest gratitude. 
Day 75
As of today, the world numbers stand at 5596550 and has claimed 353373 lives. Nations have been feeling the economic, political and socio-emotional impact of the lockdown and striking a balance looks tough. Work from home is not as easy as it seems. For anybody if you ask me or for a majority at least. Bachelors and bachelorettes who are staying alone suddenly crave companionship to break the montonous life. Married folks with a full house are rearing to go out to office and get some "me time". There are reforms and small revolutions. The barely visible enemy did not just come to destroy our things or our people. They seem to have come to befoul our way of life and turn it upside down. To foul our beliefs. Trample our freedom. It will take a while for us to bounce back and it is mostly on each one of us. In this however, they granted us the greatest gift – a chance at our rebirth. Rebirth of the planet, at large. We will rise like never before, stronger, wiser and ever more resilient.
One take away or maybe three that I have from this period is:
#1- Do not take anythnig for granted. Never.
#2- Remember, the best things in life always come at a cost, they are never free.
#3- Saare Jahaan Se Acha Hindustan Humara- Modi or Soni, I am proud of my country and always will be!
If I am still inside the house on Day 100, I'll write another post as long as this one 🙂
Do not let the miniscule thing with spikes ever kill your spirit. Stay Safe!
Epilogue
Quoting (after cutting out some not so relevant parts) one of my personal favourite dialgoues of President Thomas Whitmore from Independence Day:
"Mankind. That word should have new meaning for all of us today. We can't be consumed by our petty differences anymore. We will be united in our common interests. Perhaps it's fate that today you will once again be fighting for our freedom. Not from tyranny, oppression, or persecution… but from annihilation. We're fighting for our right to live. To exist. We will not go quietly into the night! We will not vanish without a fight! We're going to live on! We're going to survive! "